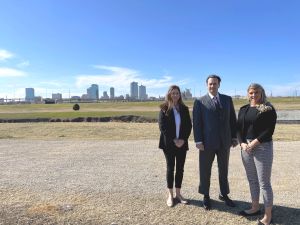 If you need legal representation, please give us a call today and set an appointment.
In the legal environment of today, matching the right law firm with your legal needs is essential to the successful management and resolution of your specific legal issue.
Areas of the law change rapidly today, and it is important to select a law firm that is qualified to handle your legal matter.
Below you will find a brief list of legal matters that we are able to handle for our clients.
We have made a commitment to practice vigorously in the areas below so that we may provide our clients with the best possible legal representation:
Civil & Commercial Litigation;

Commercial Law;

Business Formations (Corporations, LLCs, LPs);

Contracts and Business Transactions;

Family Law (Divorce, Custody, Child Support, Adoption);

Criminal - DWI, DUI;

Estate Planning (Wills, Trusts, Powers of Attorney);

Personal Injury Litigation;

Real Estate Law; and

General Law

We provide sophisticated legal work typically found only in the largest law firms, but with the intimacy of a small firm. We build personal, one-on-one relationships with our clients. Working closely with our clients allows us to keep them informed, and answer their questions in a matter of hours, not weeks.
Our goal is to be the first call you make when you have a legal issue. Even if we do not handle the matter at issue, we will be in the best position to help you find the appropriate professional and to work with that person, if necessary, to ensure the integration of your legal needs.
We pride ourselves on providing high-quality representation to all of our clients. We work diligently on your case in order to ensure the best possible result within the framework of the law.
If you need legal representation, please give us a call today and set an appointment.